Your Healthy Weight Management Companion With Modere Lean Body System
To achieve your fitness goals, having nutritional supplements that not only support your active lifestyle, but also push your body to a whole new level is important. Luckily, we found the best collection of nutritional supplements that can do that job.
Discover Modere Lean Body System, a collection of remarkable Modere products designed to help you achieve your fitness goals.
Modere Activate
The first on our list is Modere Activate, a monthly 3-day detox that promotes healthy digestion, supports weight loss, activates the fat-burning process, enhances metabolism, and rejuvenates cellular health. This product is a perfect addition to your health regimen to help you achieve a full-body transformation.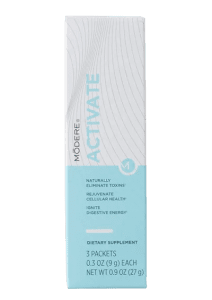 Key ingredients of Modere Activate
It is a succulent plant that protects cellular health, accelerates skin's healing process, lowers blood sugar levels, and improves digestion. 
It is a type of soluble fiber derived from apples that can improve digestion and prevent gastrointestinal and metabolic disorders.
This ingredient promotes healthy digestion, increases good bacteria, lower cholesterol levels, supports weight loss, and regulates blood sugar levels.
Helps fight inflammation, control blood sugar levels, lower blood pressure, support weight loss, and slow the effects of aging at the cellular level.
Customer Review
"I love Modere Activate! My friends and I always detox with this every month, and we get the best sleep as light as a feather, and a clean feeling!"
Modere Trim
The second product inside the Modere Lean Body System is Modere Trim, the perfect dietary supplement for those people who want to support their healthy weight management. It features a unique technology that can accelerate fat reduction, improve muscle tone and restore youthful skin.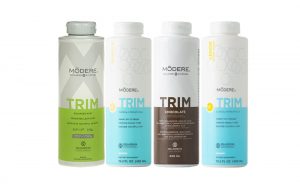 Benefits of Modere Trim
Supports fat metabolism

Reduces fat cells

Suppresses cellular fat storage

Improves muscle tone

Supports overall health
Key Ingredients of Modere Trim
Liquid BioCell®, backed by Collagen/ HA Matrix® Technology
It combines highly absorbable collagen with hyaluronic acid and chondroitin sulfate. Liquid BioCell® is known for its ability to support joint health and improve the skin condition to make it younger and healthier.
CLA is an omega-6 fatty acid that has great potential in helping weight loss, bodybuilding, and improving diabetic conditions. 
Customer Review
"When I use this product, people tell me that my skin looks so nice. It also helped me lose weight."
Modere Burn
Lastly, Modere Burn, a science-backed dietary supplement that boosts the thermogenesis of the body with its powerful blend of three fat-burning ingredients.
This product works even better when combined with proper diet and exercise, as its formula accelerates the metabolism and increases the fat-burning potential of the body.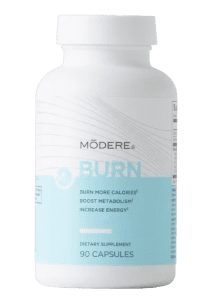 Benefits of Modere Burn
Boosts metabolism

Optimizes healthy blood sugar levels

Reduces cravings

Fires up energy levels

Increases fat-burning potential
Key ingredients of Modere Burn
Plant-derived fucoxanthin
It is an omega-3 fatty acid that can accelerate the weight loss process by speeding up the metabolism and activating the body's ability to burn fat and calories.
It is a compound that can lower blood sugar levels, accelerate weight loss, and support cardiovascular health.
It is an essential mineral that helps in healthy weight management by improving insulin sensitivity and enhancing protein, lipid metabolism, and carbohydrate.
Customer Review
"Since I started taking this, my energy levels have skyrocketed! Great product!"
Where to buy Modere Lean Body System?
Achieve your dream shape and experience Modere wellness today. Avail Modere Lean Body System on Wellness Essence, a leading product distributor or visit the Modere website.
In achieving your fitness goals, it is essential to have a nutritional supplement that can support your active lifestyle. There are a lot of products in the market that can help a little when it comes to supporting active lifestyle, but there here are the...
read more
Experience a new way of healthy weight management with the Modere Logiq™ + Trim Collection, an extraordinary health plan designed for the people with active lifestyles. Here are the products inside Modere Logiq™ + Trim Collection that you surely never...
read more
WELLNESS ESSENCE
Independent Distributor