Make Money With Modere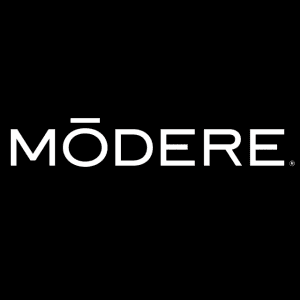 Talent and skill can only take you so far. These days, when you want a lasting and impactful career, it's important that you're well-equipped with the right strategies and a solid game plan. You can be the most charismatic and imaginative person, but if you don't have a practical blueprint that's designed to help you make money for years on end, you have less to gain. 
When Creativity Meets Culture 
Fortunately, there is no shortage of forward-thinking leaders that help challenge the creativity of our entrepreneurial limits. Take the creators of Modere, for example. Modere offers an inventive take on the traditional MLM company that we're all accustomed to.  
Why Modere?
Instead of easily selling nutrition, health, and skincare products, they prepare Modere product Distributors to be lifestyle leaders. As if shaping an entirely new way of approaching wellness and modern living, Modere formulates their independent distributors to be active representations of the business—stylish, safe, and smart. 
The end result?
They continue to establish a sleek brand that's designed to be embraced as a coveted idea. From home care products to personal items targeted to both men and women, Modere's independent distributors continue to be bearers of excellent customer experience. While so many other companies are busy pouring their efforts on wasteful advertising and expensive marketing techniques, Modere is elevating the game by building a culture. 
If you're on the lookout for new employment, I would ask you to consider being an independent distributor with Modere.
Here's how it works
Similar to a lot of MLM companies, Modere requires its independent distributors to sign up and agree to make monthly purchases. You can buy these products for yourself or sell them to your network. What's important is that you reach your quota. Of course, as with any other marketing setup, independent distributors have access to exclusive discounts and benefits to Modere products. Typically, the more products you sell, the higher your commissions will be. 
Down to eight staggering levels, you afford yourself downline sales of around 3% to 5% commission. 
A Passion For Sales and The Environment
To anyone who naturally possesses the knack of selling, this shouldn't be a challenge. Considering how social media has made it much easier to connect to friends and contacts, letting people in on your lifestyle product necessities poses no threat and a minimal challenge.
It doesn't hurt, too, that people are now slowly incorporating the value of self-care in their lives. While many everyday brands can easily rival Modere products, what makes this particular business stand out from its ocean of competition is its dedication not just to produce quality items and innovative lines, but help save what's left of mother nature too. A fun fact not many will know right away is that the manufacturing facility they use runs only on green energy – wind power.
Final Thoughts
Like many brands of its caliber, singing up with Modere begins with selecting a starter kit for yourself. Rates vary depending on the package you choose, so it's best to discuss this with one of Modere's many independent consultants who are there to help.
If you're looking for a compensation plan that suits your interests and expertise, and you're up for an exciting trip in the world of marketing, definitely consider this opportunity.
It is tiring to live with dry skin. It makes your face look bland, sticky, and unhealthy, and generally, dry skin can lead to small diseases like the flu and such because of how weak the skin cells are. Mere baths and moisturizers are not enough. You need something...
read more
Modere Carb Blocker is a great supplement to have if you want to regulate the presence of carbohydrates in your system. But even if you're relying on it to delay the digestion and absorption of carbs, that doesn't excuse you from doing your own part. For starters, you...
read more