Modere as a Part of your Daily Routine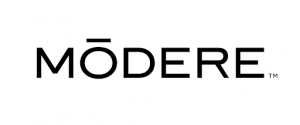 Behind The Company
Modere has been in the industry for 30 years, committed to providing innovative products using biodegradable formula. The company is known for its "clean label alternative," which ensures that the ingredients that it uses are BPA Free, meaning that no chemicals nor compounds were used in the production process.
The company is an advocate of "no animal testing" and they also make use of "recyclable packaging." In addition, Modere has been "grey water approved" as is "Rainforest Alliance Certified."
With these sustainable efforts at-hand, we can say that Modere's Collection consists of products that are safe and effective for use.
Daily Routine Collection Plus
Having a daily routine is one of the most effective ways to achieve one's goals. This is one of the secrets of successful people, and that which also holds true, when it comes to health and wellness. 
Modere's Collection can definitely help supplement your daily routine plan! The shop has a wide array of products ranging from personal care, health and wellness, household care, vitamins and more! 
With Modere as your daily routine buddy, imagine having to wake up and use personal care products to freshen up, take vitamins after meals, use household care items for your daily chores and maintain good skin and weight with its health and wellness products.  
Modere's Collagen Sciences
One of Modere's collagen sciences products is a "new generation of collagen products" formulated with Modere's Collagen/HA Matrix® Technology. This product line has been supported by top authorities in the health and wellness industry.
This award-winning product line of Modere supports joint health, and restores youthful skin and supports healthy hair, nails, gums and eyes. Actual results have shown results after a daily recommended dose for 12 weeks!
Support Our Mission
Using Modere products do not only help you form a good daily routine but it also allows you to be part of those who have already helped 10 million homes!
Modere wants to acknowledge your efforts by sharing the #liveinside message via Facebook or Instagram. This entitles you to a special draw that will be held every Monday in April. 
The first lucky random winner shall receive a $25 Uber Eats Gift Card while the second random winner shall receive a $50 Modere Product Credit. 
Share Modere with a Friend
Modere incentivizes its customers with its "Customer Loyalty Program." There are endless benefits that the company offers, when SmartShip™ is used or when shared with friends! 
By simply giving $10. you also get $10 in Live Clean Credit for every new friend who orders. Birthday celebrants even get a gift of $10 to spend on Modere products during your birthday!
Learn more about customer loyalty rewards, shipping, SmartShip™ and our 30-day, 100% full refund guarantee. Visit the Modere website today!
In achieving your fitness goals, it is essential to have a nutritional supplement that can support your active lifestyle. There are a lot of products in the market that can help a little when it comes to supporting active lifestyle, but there here are the...
read more
Experience a new way of healthy weight management with the Modere Logiq™ + Trim Collection, an extraordinary health plan designed for the people with active lifestyles. Here are the products inside Modere Logiq™ + Trim Collection that you surely never...
read more
WELLNESS ESSENCE
Independent Distributor