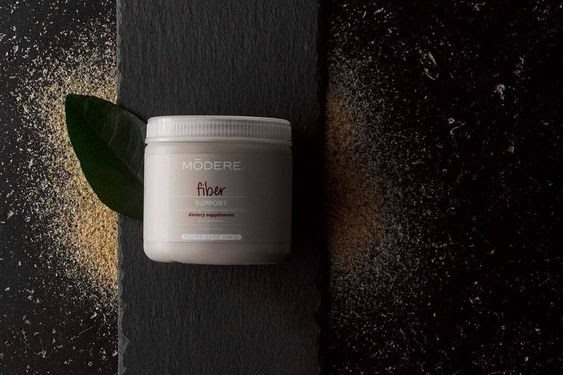 Enjoy smoother bowel movement, overall digestive health, and other significant results with a daily dose of Modere Fiber. With this easy-to-take supplement by your side, you'll have all the nutritious, dietary fiber you'll need.
What is Modere Fiber?
Modere Fiber is a health supplement created to provide you with an abundant supply of easy-to-digest, citrus-flavored natural fiber. Made from organic ingredients, it can help you tremendously detoxify your digestive system.
Modere Fiber Benefits
Modere Fiber provides up to 6 grams of soluble and insoluble fiber with each serving, aiding your digestive health in ensuring smooth functions.
The powder product features the benefits of psyllium seed husks, which help you regulate bowel movement, reduces your hunger pangs in-between meals, and bolster your healthy weight management regimen.
Improved Digestive Microflora
It replenishes you with much-needed probiotics like bacillus subtilis to rebalance your digestive system's microflora and promote better gastrointestinal functions.
Regulated Cholesterol Levels
It also helps you keep your body's LDL cholesterols levels in check, reducing your risk of having coronary artery disease and other health issues.
Easy-to-mix Powder Formula
The fiber supplement's formula effortlessly melts and blends with water, juice, smoothies, or any of your other preferred beverages.
Modere Fiber comes with a delicious, natural, and stevia-sweetened citrus flavor that can go well with water or your favorite beverage.
Modere Fiber Key Ingredients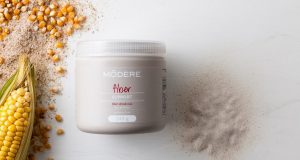 Aside from fiber, Modere Fiber also comes with the following ingredients:
Eases bowel movement, minimizes constipation discomfort, and provides prebiotics to nourish the good bacteria in your gastrointestinal tracts.
Reinforces the good bacteria in your gut microbiota as well as reduces the symptoms of diarrhea, irritable bowel syndrome, and other digestion-related problems.
Aids your weight management regimen, curbs the symptoms of diabetes, and improves your overall gastrointestinal health.
Improves your stool's quality, regulates your bowel movements, and curbs your hunger in-between meals.
Treats diarrhea, constipation, and other digestive issues, as well as lowers the presence of LDL cholesterol in your body.
Modere Fiber Customer Testimonials
Like other Modere products, Modere Fiber is met positively by many people all over the world, some of whom left reviews to attest to its effectiveness. Check out some of these testimonials below.
"I'd highly recommend Modere Fiber to anyone. My father had intestinal problems for years, and he even had surgery one time. Thanks to Modere Fiber, he was able to cope better with the results, and he even managed to maintain a healthy lifestyle after that."
"Modere Fiber doesn't cause gas or bloating, it works well with my smoothies, and it makes my meals more enjoyable and nutritious. Shame on you if you don't try this Modere product out!"
"I've been suffering from chronic constipation for years now, and I can tell you that it's a horrible experience. Modere Fiber can help ease the symptoms. After adding the supplement to my diet, I immediately noticed improvements."
Start Taking Modere Fiber Today!
With truckloads of benefits to offer alongside accurate results, Modere Fiber is definitely a health supplement to add to your diet. So better buy one now!
To find out more about Modere Fiber and its reviews, as well as to check out other great Modere products, visit Modere.com.
To increase your profit as a Modere independent distributor or social marketer, you should always aim to give the best products that Modere can offer to  your customers. Best-selling Modere supplements that you should deliver to your potential customers....
read more
Discover the beauty serum that can help you in achieving beauty from the inside and slowing the effects of skin aging. Here's why you should include Modere CellProof Serum in your skincare routine. What is Modere CellProof Serum? Modere CellProof Serum is...
read more
WELLNESS ESSENCE
Independent Distributor