Modere Liver Health Review: Live Longer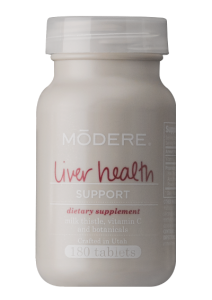 A large, bean-shaped organ in our body, the liver is important to our health. It filters the blood coming from the digestive tract of any toxins before letting it go to the rest of the body; it also metabolizes the drugs that the body digests and detoxifies the chemicals that we ingest, thus allowing us to use medicine without risking our body to systemic shocks and such. The benefits of having a liver are incredible, which makes taking care of it important for long and happy life.
Today, this review will illuminate your life with a dietary supplement that can help you maintain a healthy liver: the Modere Liver Health, a product of great strength that can get you great results in regards to renewing the fitness of not just your liver, but your physique at large. 
The Risks The Liver Can Get
Livers are organs whose importance and benefits to the body cannot be overstated, and whose risk of malfunctioning and collapsing from degradation and rot is especially high because of the powerful enzymes contained inside. Different diseases involving the liver that can be contracted over a lifetime include Hepatitis A to C, alcohol poisoning, liver cancer, nonalcoholic fatty liver disease, and more. All of these have the results of being fatal, and without any preventative measure, can make your shortened life a living hell.
Thus, this is why we drink in moderation, get ourselves vaccinated from the more preventable diseases, not overuse antibiotics, and most importantly, eat proper foods and fortify ourselves with dietary supplements like the Modere Liver Health, which this review will delve into deeper.
What is the Modere Liver Health?
The Modere Liver Health is an organically-made dietary supplement containing ingredients like wasabi root, milk thistle seed extract, silymarin, alpha-lipoic acid, and brussels sprouts to come together as one of the healthiest products in the market today–especially catering specifically to the liver. Though individually the ingredients are helpful, together they create an innovative new capsule that merges together for maximum effectiveness.
Healthy Livers For Healthy Lives
The most important aspect of the Modere Liver Health is how it is one of the few products out there that can help boost the removal of toxins in the liver, as well as quicker restoration of liver cells in the organ. With some ingredients that can help prevent oxidative damage against the liver, it also aids in rejuvenating the organ, which results in the continued operation of the organ to as close to its optimal power as possible.
The recommended dosage of the product is taking two capsules three times a day (that's six capsules a day overall). It can be taken with or without food. 
The Modere Liver Health may be focused on one organ, but its actions can ripple through and help your entire body live longer and stay healthy for a longer period of time. It's hard to survive a world where your blood cannot process your own toxins: bad stuff from blood sugar to cholesterol go around and screw up your body. But with the Modere Liver Health, and a proper diet and exercise, you can help maintain your liver's health for as long as possible. 
How to Get Liver Health?
The Modere Liver Health, as is all of Modere's great products, is available on their website or with your local Modere distributors. Try them today, and find a thrill in making the right choice in healthy living.
It is tiring to live with dry skin. It makes your face look bland, sticky, and unhealthy, and generally, dry skin can lead to small diseases like the flu and such because of how weak the skin cells are. Mere baths and moisturizers are not enough. You need something...
read more
Modere Carb Blocker is a great supplement to have if you want to regulate the presence of carbohydrates in your system. But even if you're relying on it to delay the digestion and absorption of carbs, that doesn't excuse you from doing your own part. For starters, you...
read more