Modere Sustain Review: Obtain Inner Power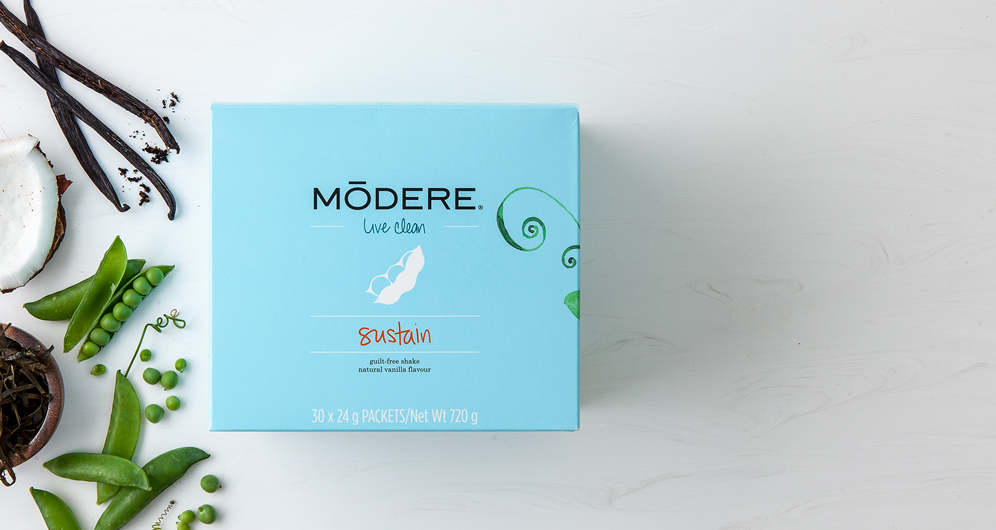 The inner tiger in us sometimes does not match the outer body we are given. We can't all be Arnold Schwarzenegger — all god-given muscle, strength, and confident outer swagger with the benefits of renewed inner resolve — but we can be something better than the Terminator himself: The best version of ourselves, and that includes unlocking our body's fitness potential.
In today's review, we look into one of the many wonderful products of the Modere company: The Modere Sustain, a new revolutionary shake mix that will help you attain that fantastical dream of a strong, healthy body that will match how you feel inside about yourself. 
What is The Modere Sustain?
The Modere Sustain is a fresh and amazing weight management supplement made from the most potent organic ingredients. It's a great protein mix that will aid in building thick, rigid muscles, as well as controlling appetites by giving you a feeling of satisfying fullness for a longer period — no matter what kind of workout routines you have in store for your body.
This soothing shake blend is a delicious and tasty treat that is vegan-and-vegetarian-friendly, supporting proper diet and exercise to give optimal results that will be satisfying and delectable. 
The ingredients of this protein supplement include ten grams of ultra-filtered, plant-derived protein, fiber, vitamins like A, C, D, E, B-6, and B-12, and minerals like calcium, magnesium, and zinc. These give out the benefit of providing you with the necessary building blocks for attaining the kind of body that their inner self can be proud of.
Here Comes A Brand New Flavor
The Modere Sustain isn't just a bland common powdered exercise drink. The mix comes in two delicious flavors: The Sustain Chocolate Bliss, and the Sustain Vanilla; and both flavors have distinct new offerings beyond just helping manage your weight and develop one's muscles. For example:
Vanilla: All Amino Acids Available
Aside from helping you gain durable muscles and maintain your weight to a healthy level, the Modere Sustain Vanilla provides all nine essential amino acids that the body needs to keep itself healthy. The amino acids come from one of the few proteins that contain all of them in one place – the pea protein, which comes from the yellow and green split pea, and usually comes out in a powdered form. 
Chocolate Bliss: Support the System
The Modere Sustain Chocolate Bliss contains bromelain and papain as a way to make digestion easier in general; the formula also contains Vitamin D3, which supports the vital organs of the body, the immune system, and the skin in general, to make sure that whatever muscles is gained or weight made is sustainable in the long run.
The Beat Goes On
Usually, one scoop in 6-8 oz. of water is enough to make the product work wonders. However, please consult your doctor if you are nursing, pregnant, or taking any medication, to make sure that the results of using the Modere Sustain will have no negative side effects. 
As this review has shown, the Modere Sustain, whether in Vanilla or in Chocolate Bliss, presents an opportunity for us to live our usual best selves. Find your local Modere distributor or visit their website to get this and many other great products for a healthier lifestyle.
It is tiring to live with dry skin. It makes your face look bland, sticky, and unhealthy, and generally, dry skin can lead to small diseases like the flu and such because of how weak the skin cells are. Mere baths and moisturizers are not enough. You need something...
read more
Modere Carb Blocker is a great supplement to have if you want to regulate the presence of carbohydrates in your system. But even if you're relying on it to delay the digestion and absorption of carbs, that doesn't excuse you from doing your own part. For starters, you...
read more