Top 5 Modere Household Care Products That You Need To Try
Being stuck at home during this global pandemic leaves us with limited options on how to make the most of every day. Some people choose to spend their time developing hobbies and staying active. Some choose to laze around and catch up on their favorite TV shows. Then there are those who choose to raid their storage to grab their handiest cleaning tools.
A tidy space sure has positive effects on our overall mental clarity, but the act of tidying itself also has its benefits. Cleaning and organizing helps alleviate stress and increase feelings of productivity. When you are in the zone, it can be an effective workout session with the buckets of sweat that you will be shedding for sure. Now, to reap these awesome benefits, you need a set of safe and reliable cleaning companion that not only does the job efficiently but also puts being environment-friendly to its top priority. 
Modere is a modern lifestyle platform whose philosophy centers on delivering outstanding results while being kind to the environment with its safe choice of ingredients and advanced approach to modern health. It offers different collections for every need such as health and wellness, personal care, body system, and even household care.
Household care products are often considered bonus products that we take for granted, but Modere has perfected its premium household care collection that deserves its own spotlight. 
Here are the Top Modere Household Care Products that you should try: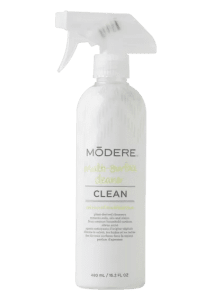 This versatile surface cleaner uses a special formula consisting of classic baking soda and plant-derived surfactants to remove grease, dirt and grime, from upholstery to hard surfaces. It features a fresh citrus scent destroying nasty odors. 
PRODUCT BENEFITS:
Powerful degreasing agents tackle the toughest messes without using phosphates or chlorine bleach

Effective on upholstery and fabrics as well as hard surfaces

Cleans with no streaky residue

Helps eliminate odors without harsh chemicals like ammonia or bleach

Readily biodegradable and gray-water safe**
Modere Multi-Surface Cleaner is free of phosphates, dyes, chlorine, triclosan, SLS/SLES and NPEs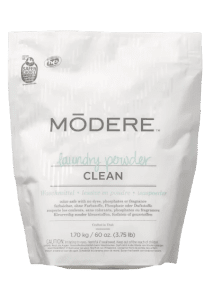 This clean laundry powder contains a conscious-formula with its low-sudsing surfactants and non-chlorinated bleaching agents that preserve colors and remove stubborn stains at the same time. 
PRODUCT BENEFITS:
Tough on stains, safe on colors

Contains gentle formula and no harsh chemicals

Rinses clean like any good detergent should
Modere Laundry Powder is free of dyes, fragrances, and phosphates.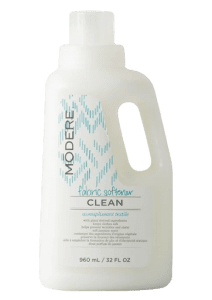 Other fabric softeners in the market contain strong artificial fragrance, but Modere has a gentle scent that keeps the fabrics smelling fresh without being overwhelming. This concentrated and non-toxic formula contains a potent plant-derived ingredient that helps rid garments of static and keeps fabric silky soft. 
PRODUCT BENEFITS
Readily biodegradable & greywater safe

Nontoxic†

Tested to biodegrade in 3 weeks‡

Contains 4X concentrated formula which reduces static and wrinkles

Compatible with both standard & high-efficiency (HE) machines

Soft jasmine fragrance that keeps your clothes' fresh scent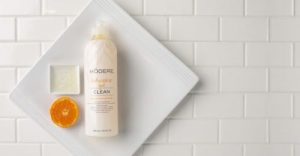 Time to level up your dishwashing experience with this premium Dishwasher Gel by Modere. It features a unique blend of essential oils with an enchanting scent that will definitely stick to your skin, but not on your dish. It also contains enzymes, chelators, and surfactants to combat slimy grease and germs that are invisible to the naked eye. It is highly concentrated that 1 drop goes a long way,
PRODUCT BENEFITS
Made of concentrated formula that cuts through oils and baked-on grease on glass, plastic, ceramic, metal and stoneware

Contains corn-derived sodium citrate that softens hard water to improve cleaning power

Includes a rinse aid to prevent grease and residue from redepositing on dishes

Leaves dishes looking clean without streaks or water spots
Contains natural orange and tangerine oils that leave a fresh, clean scent

Biodegradable and gray-water safe
Modere Dishwasher Gel is Formulated without dyes, phosphates, chlorine, bleach, 1,4 dioxane, DEA, SLS or NPE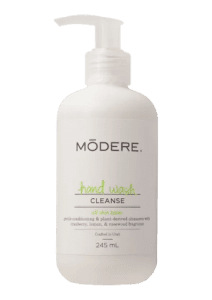 After all the wiping and washing, your hand deserves a luxurious lather that will bring your tired hands back to life. This hand wash contains plant-derived detergents that protect and cleanse the skin. Its fine fragrance will surely help you relax. 
PRODUCT BENEFITS
Washes away bacteria* with a rich lather that tells you your hands are clean

Brazilian rosewood and cranberry fragrance that invigorate your hand washing experience

Contains plant-derived surfactants for a natural clean
Modere Hand Wash is free of artificial color, triclosan, phosphates, dyes, chlorine, parabens, sulfates, and NPE
Modere Household Care products have revolutionized cleaning agents to suit both our needs and our environment's welfare. These products prove that you can achieve a squeaky clean house minus the unnecessary harmful ingredients.
Make cleaning fun and luxurious with Modere! Visit Modere product distributor to see the entire household care collection!
It is tiring to live with dry skin. It makes your face look bland, sticky, and unhealthy, and generally, dry skin can lead to small diseases like the flu and such because of how weak the skin cells are. Mere baths and moisturizers are not enough. You need something...
read more
Modere Carb Blocker is a great supplement to have if you want to regulate the presence of carbohydrates in your system. But even if you're relying on it to delay the digestion and absorption of carbs, that doesn't excuse you from doing your own part. For starters, you...
read more