Top 3 Modere Skincare Products That Can Elevate Your Beauty
Do the products in your skincare routine help you achieve the skin nourishment and beauty that you deserve?
If your answer is "no," here are the skincare products from Modere that can surely help you with your beauty goals:
1. Modere CellProof Serum
The first on our list is Modere CellProof Serum, one of the most remarkable Modere skincare products that combines the patented BioCell Collagen® CG formula and potent antioxidants to instantly improve your skin's appearance and reduce fine lines and wrinkles.
This product utilizes the power of Modere Collagen Science, which makes it perfect for those people who want to maintain their youthful glow and beauty.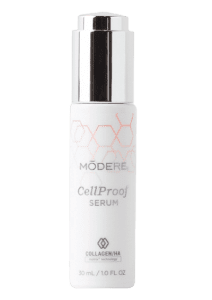 Benefits of Modere CellProof Serum
Relaxes the skin

Slows the effects of aging

Energizes the skin

Promotes smoother skin
Key ingredients of Modere CellProof Serum
It nourishes the skin by providing bio-optimized collagen peptides, chondroitin sulfate, and hyaluronic acid.
Acacia Senegal gum and hydrolyzed rhizobian gum blend
A blend of hydrolyzed biopolymer derived from fermented acacia gum that is known for its ability to provide fast-acting smoothing effect.
Provides a non-greasy and silky feel that can moisturize the skin and hair.
2. Modere Antioxidant Gel
Do you like the idea of anti-aging skincare products on-the-go? Then Modere Antioxidant Gel is ideal for you. It is a powerful serum that minimizes the effects of natural factors, cosmetics, and harsh chemicals on the skin. It is filled with vitamins that restore the skin's natural glow, protects the skin from oxidation, and moisturizes the skin by penetrating the skin's surface layers.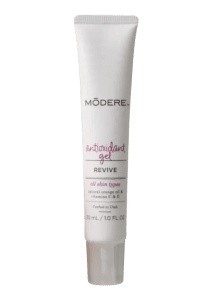 Benefits of Modere Antioxidant Gel:
Reduces wrinkles

Restores natural glow

Provides antioxidant protection

Protects the skin from natural factors, pollution, and harmful chemicals
Key ingredients of Modere Antioxidant Gel:
It contains an abundant amount of Vitamin E, potassium, lecithin, and many other nutrients that are known to nourish and moisturize your skin. 
It can prevent inflammation, moisturize the skin, prevent skin diseases like eczema, and improve the skin's overall condition.
This ingredient can restore the skin's excellent condition and enhance its appearance by reducing the skin's surface tension
3. Modere CellProof Moisturizer
Are you struggling with dry and dull skin? Then consider yourself lucky as we found the solution to battle your skin problem, Modere CellProof Moisturizer. It is a potent moisturizer that nourishes and protects the skin with the patented BioCell Collagen® CG, which is derived from antioxidant astaxanthin and a blend of essential nutrients that hydrates the skin intensively.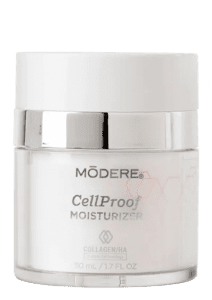 Benefits of Modere CellProof Moisturizer:
Promotes vibrant, youthful-looking skin 

Hydrates the skin

Improves skin texture

Reduces wrinkles

Evens skin tone

Improves skin elasticity

Protects skin from the effects of aging and harmful chemicals
Key ingredients of Modere CellProof Moisturizer
It is an antioxidant that repairs and protects the skin's dermal layers from free radicals.
It contains a high concentration of fatty acids and vitamins that helps in reducing inflammation, promoting better skin tone, and softening the skin.
Where to buy the best-selling Modere skincare products?
Achieve Modere beauty and fight the effects of skin aging today. Avail Modere CellProof Serum, Modere Antioxidant Gel, and Modere CellProof Moisturizer on Modere. 
In achieving your fitness goals, it is essential to have a nutritional supplement that can support your active lifestyle. There are a lot of products in the market that can help a little when it comes to supporting active lifestyle, but there here are the...
read more
Experience a new way of healthy weight management with the Modere Logiq™ + Trim Collection, an extraordinary health plan designed for the people with active lifestyles. Here are the products inside Modere Logiq™ + Trim Collection that you surely never...
read more
WELLNESS ESSENCE
Independent Distributor