Experience Modere Wellness with Modere's Top 4 Products
Modere offers a lot of great products that can improve your overall health and well-being. But there are always the best of their kind, so we listed them down to help you choose the ones that best suit your lifestyle. Here are the top four Modere products that you don't want to miss out.
Top 4 Modere Wellness Products
1. Modere Liquid BioCell® Life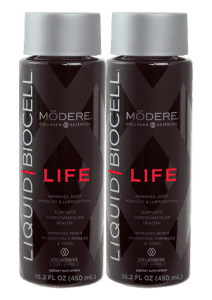 Modere Liquid BioCell® Life is an ultra-premium dietary supplement with award-winning ingredients – Liquid BioCell, which was clinically proven to support healthy aging, improve joint health, and promote younger-looking skin.
Because of its remarkable benefits, Liquid BioCell® Life has been awarded 7 U.S. and international patents and multiple industry awards and was featured on NBC, Good Morning America, and Fox News.
Notable effects of Modere Liquid BioCell® Life
Improves joint health

Moisturizes the skin

Supports cardiovascular health

Improves physical appearance

Slows the effects of aging
Customer Review
"I have been using it for 4 1/2 months, and I will not skip a day. It has literally taken 15 years off my face and texture of my skin."
2. Modere Trim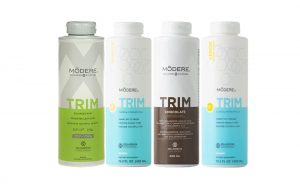 Modere Trim is a great product that supports healthy weight management with the power of advanced technologies that promote weight loss.
 It provides your body with plant-derived conjugated linoleic acid, which was clinically proven to reduce body fat, block fat transport from the bloodstream, and minimize fat absorption.
Back in 2018, Modere Trim received the Editor's Choice award for the best weight management supplement at the SupplySideWest Show, an event in which the best health and beauty products get recognized for their extraordinary qualities.
Modere Trim is available in four delicious flavors: vanilla, chocolate, lemon, and coconut lime.
Notable Effects of Modere Trim
Increases fat-burning potential
Reduces fat cells
Inhibits cellular fat storage
Tones muscles
Improves overall health
Customer Review
"I love the flavors, and it works great! I lost 30 lbs using Trim with some cardio and portion control!"
3. Modere Adult Multivitamin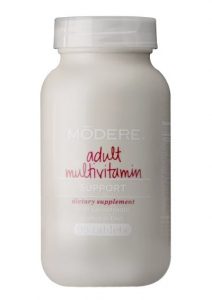 Modere Adult Multivitamin is loaded with essential vitamins and minerals that improve your overall health and vitality. It also contains a proprietary formula and a blend of organic ingredients. 
Basically, it helps your body meet the daily requirements for many critical fats and water-soluble vitamins, as well as macro- and trace minerals. 
Notable Effects of Modere Adult Multivitamin
Nourishes the body with essential vitamins and minerals
Supports healthy digestion
Slows the effects of aging
Improves overall health
Boost the metabolism
Customer Review
"I use the Adult Multivitamin plus Botanicals as an integral part of my regular supplement routine. I really notice the benefits the product offers in terms of tissue repair as well as muscle growth and function."
4. Modere Probiotic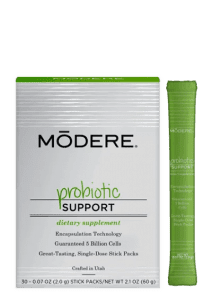 Modere Probiotic is a non-GMO, gluten-free, and sugar-free dietary supplement that promotes a healthy gut using the power of good bacteria.
It contains 5 billion encapsulated cells which ensure that the good bacteria reach their target alive to colonize the gastrointestinal tract.
Notable Effects of Modere Probiotic
Improves intestinal health
Relieves gut discomfort
Promotes good bacteria
Supports healthy digestion
Customer Review
"This is the best probiotic I ever had! It is very gentle on the tummy, and it aids digestion along with fixing gut issues."
Experience Modere wellness by availing the products on Modere.
It is tiring to live with dry skin. It makes your face look bland, sticky, and unhealthy, and generally, dry skin can lead to small diseases like the flu and such because of how weak the skin cells are. Mere baths and moisturizers are not enough. You need something...
read more
Modere Carb Blocker is a great supplement to have if you want to regulate the presence of carbohydrates in your system. But even if you're relying on it to delay the digestion and absorption of carbs, that doesn't excuse you from doing your own part. For starters, you...
read more